by Dr. Brad Strait, Lead Pastor at CCPC
History repeats itself.
What goes around comes around.  Crises come and go. The 1918 Spanish Flu influenza pandemic claimed 50 million lives worldwide. Durring the outbreak churches accros America were closed for several months. Newspapers, like the Birmingham News, offered to print sermons, service outlines, scriptures and announcements sent in by various clergy to help people worship at home. Some excerpts are below. I think you'll find them relevant to today.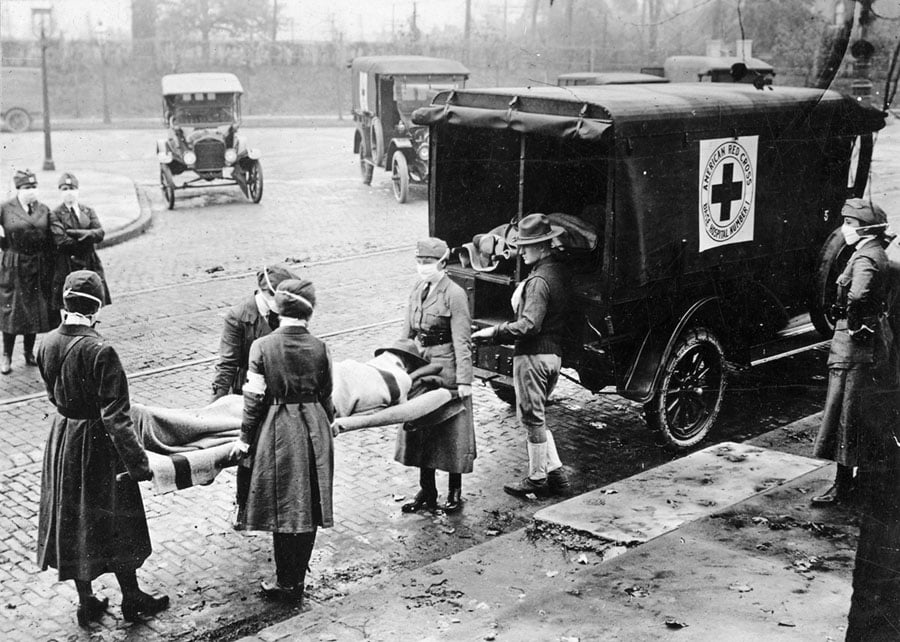 By the wise and necessary action of the City Commission and the Board of Health, on account of the scourge of disease now prevailing, all congregational activities are canceled for a minimum period of two weeks. But, while this providence is a severe one, affecting as it does all our plans and programs in this the most opportune season of the entire church year, may we not yet turn this season to best account by accepting it as an opportunity for the exercise of a fuller devotion to God and to the things of His Kingdom?

Necessarily we shall be kept in our homes many hours that would otherwise be spent in recreation and amusement. Perhaps this circumstance will serve to remind us that in these sacred home-circles there is to be found the very finest of fellowship and the sweetest and most wholesome of all influences. And certainly if we should improve these hours by prayer and meditation, the seeming curse of this scourge would not be unmixed with blessing."

Oct. 20, 1918, by the Rev. S.O. Coxe, Pastor of Handley Memorial Presbyterian Church
Meditation is very profitable for the soul, but the rush of the world is so great at present that very little time is given to cogitation and reflection. Men think they have no time to walk out in the fields for contemplation, or to sit quietly by the fireside and muse.

However, we have a God-given opportunity for this helpful indulgence by reason of this unique Sabbath which has dawned upon us. Out of necessity our churches are closed, and all public gatherings must be discontinued. We cannot go motoring, and we would not go to business if we could, and even the fields are dangerous lest we should come in contact with goldenrod and ragweed and take influenza. But we can sit by the fire and give ourselves to thought and reflection which will bring great profit to us.

Oct. 20, 1918, by the Rev. Fletcher Parrish, Pastor of Eleventh Avenue Methodist Church, Birmingham, Alabama.
Take a good look off in life, and your soul will be filled with thanksgiving to God that you are so much better off than you might be. Every individual has his or her peculiar trials. Sorrow comes to every household. The thorns and the beetling rocks and the threatening clouds and the dark valleys seem necessary to the grandeur and splendid beauty of the scene.

October 27, 1918, by Dr. C. Ross Baker, Pastor of Woodlawn Baptist Church, Birmingham, Alabama
---
A daily blog that gives insight and encouragement into this troubling season of Social Distancing due to Covid-19.
Jesus is the answer to lasting hope in this time, and we can live unafraid.
To receive these daily encouragements please email Samantha Hall